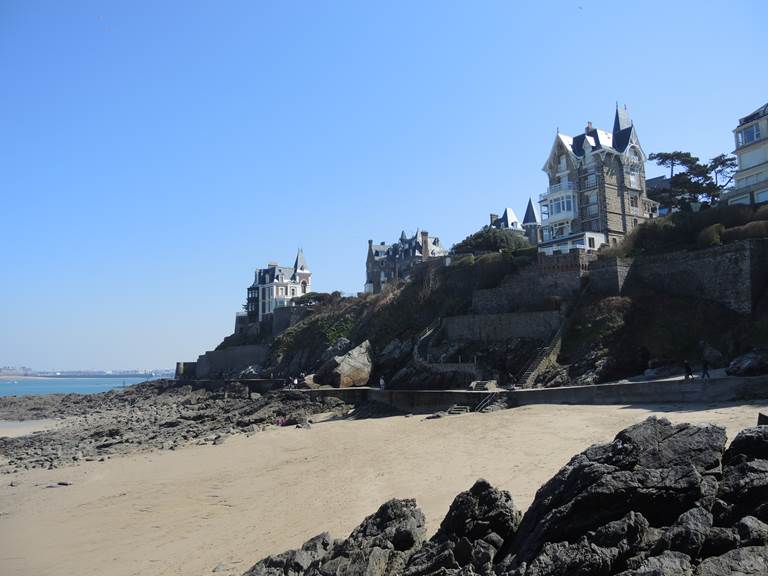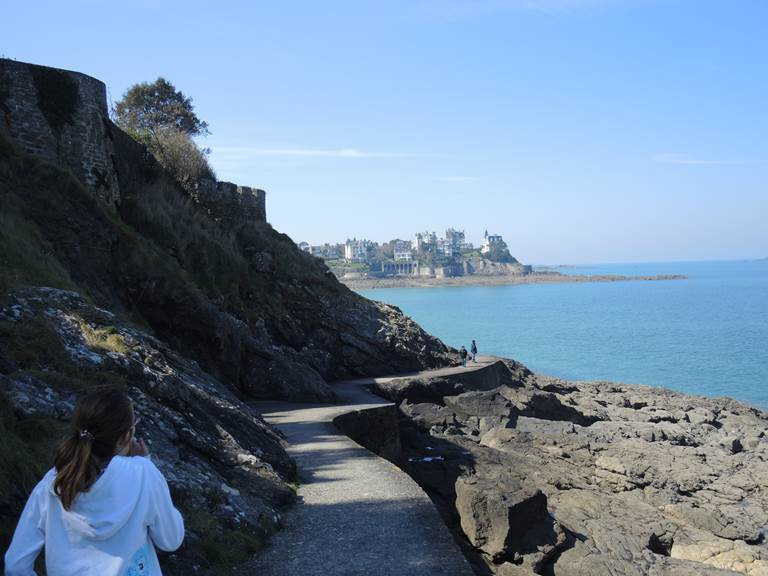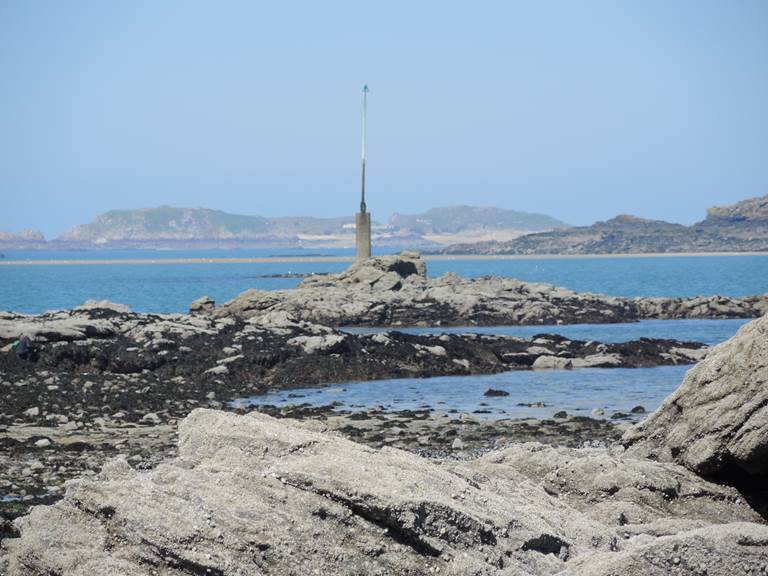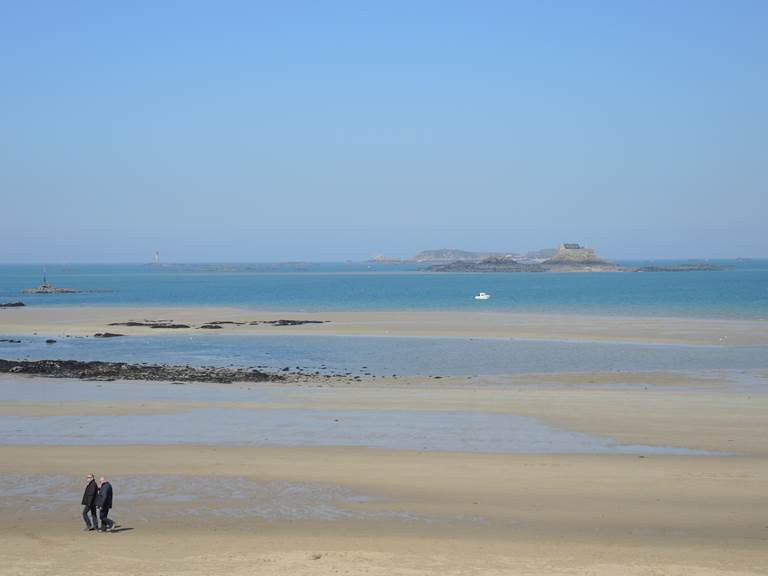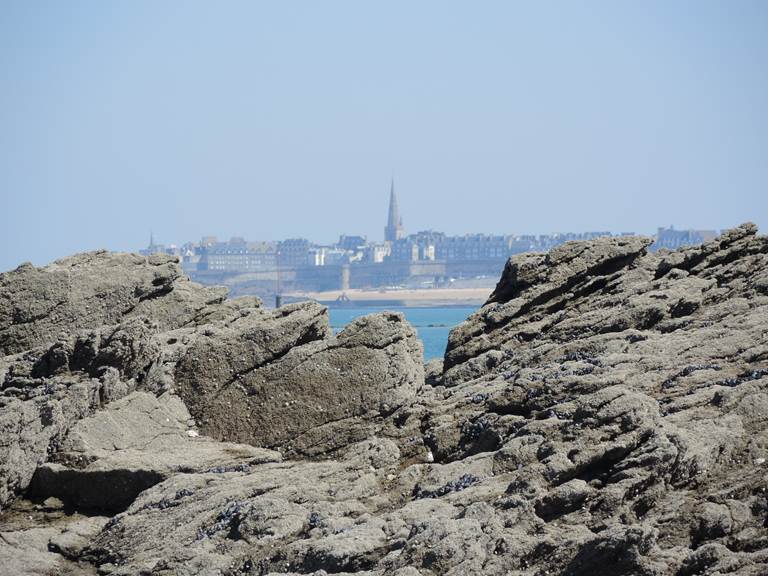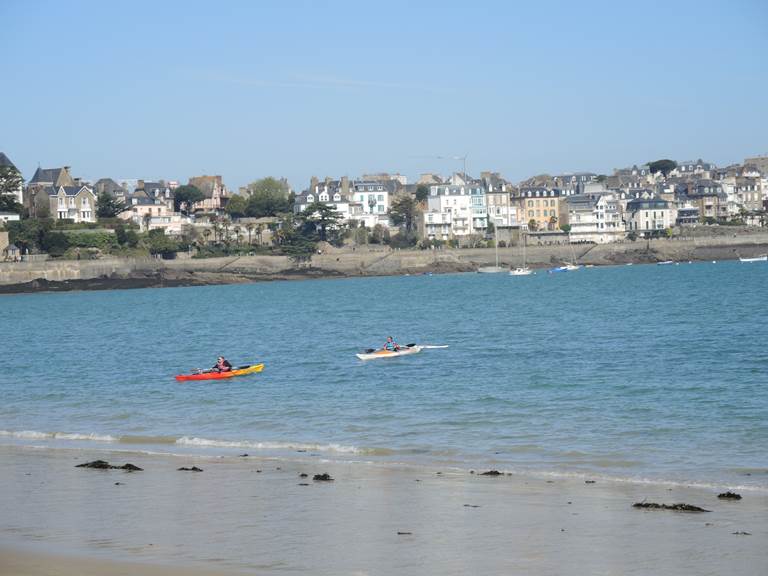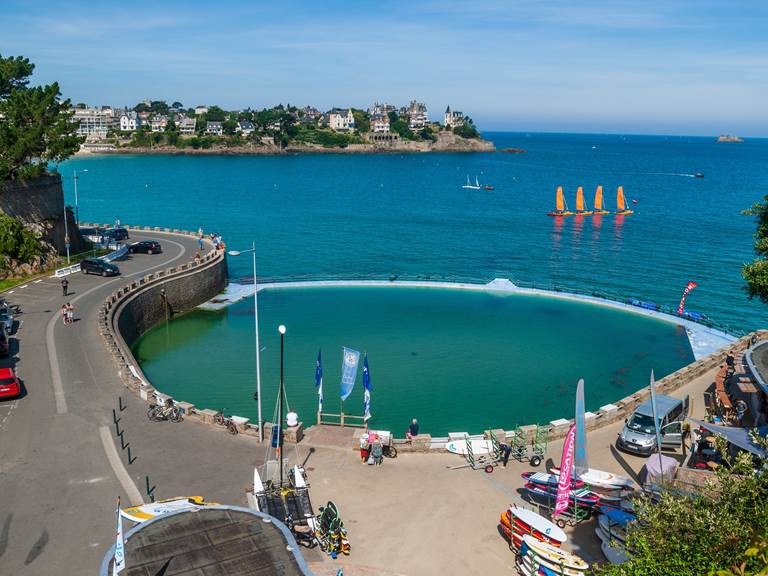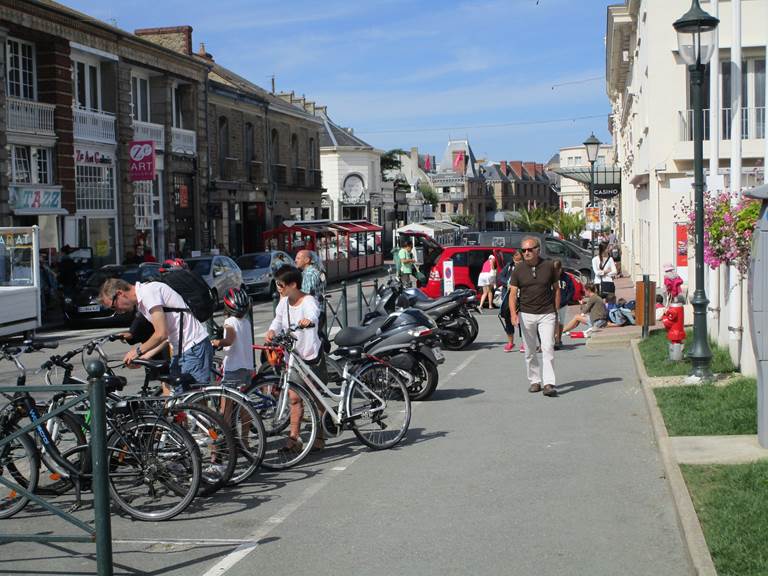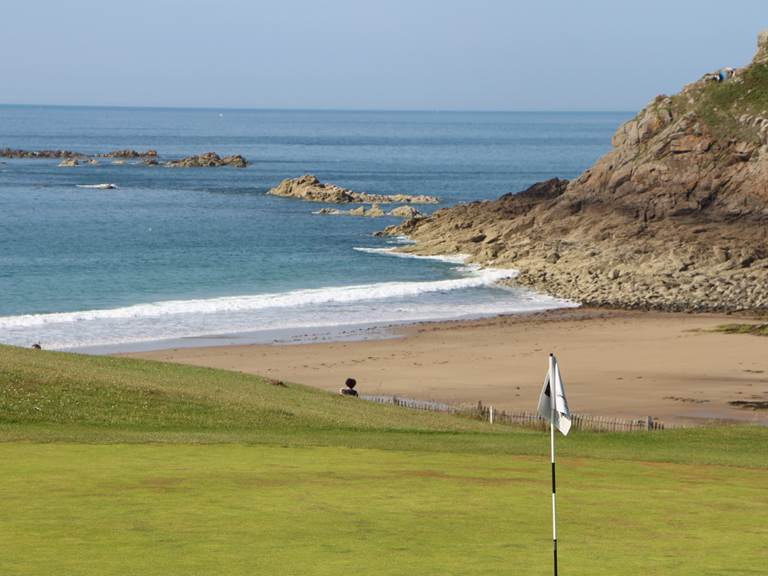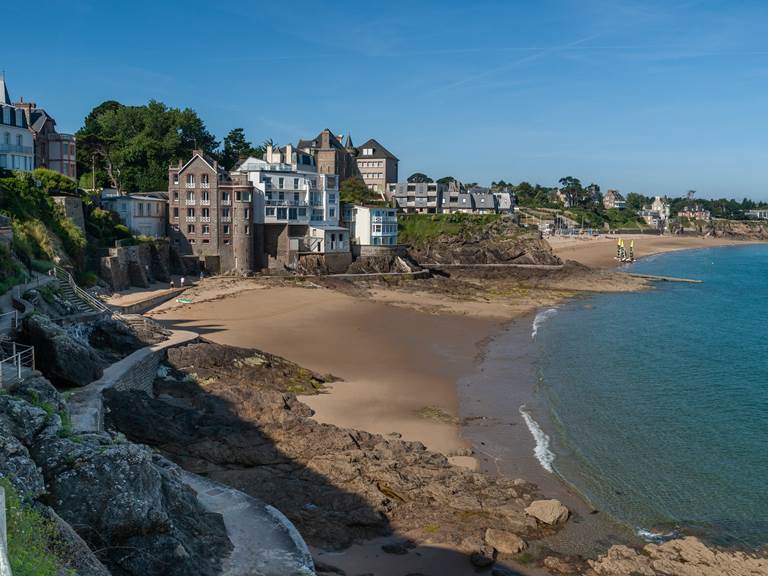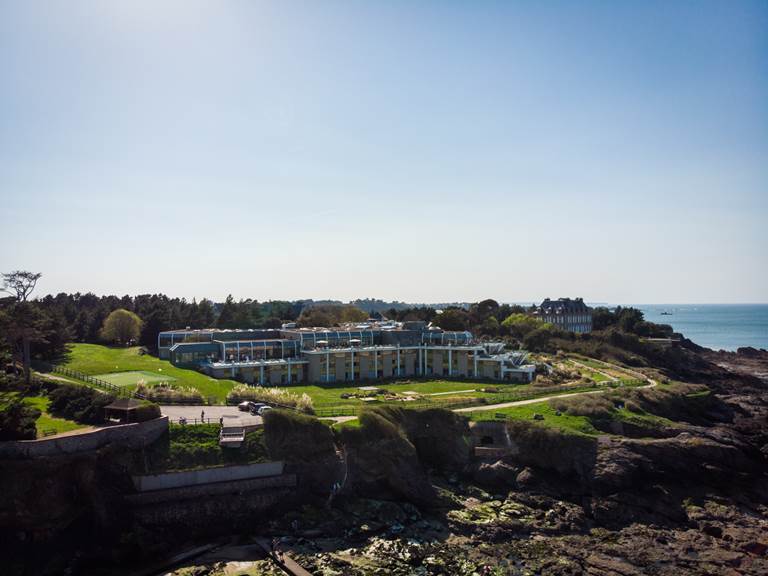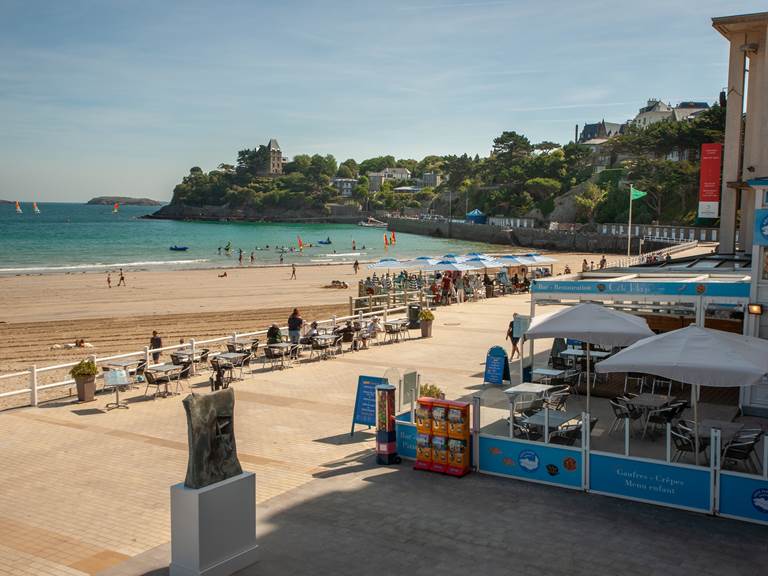 Dinard is one of the most traditional and lively seaside resorts in France. You will discover its four main white sand beaches nestled along its rocky coast dominated by imposing 19th century villas. Impossible to tire of the changing spectacle of the tides which are among the strongest in the world.

The Clair de Lune promenade, along the rampart walk 50m from Clos de La Fontaine, is flowered all year round with exotic and lush vegetation. It offers a breathtaking view of Saint Malo and the bay. The sound and light in summer makes it a highly romantic place.

For sports enthusiasts, you will find in Dinard something to practice: golf, tennis, squash, horse riding, all water sports, fishing ... Dinard also has a heated seawater swimming pool, two outdoor swimming pools with seawater including one 100m from our home, a casino, a thalassotherapy center and a marina.

Nearly forty kilometers of coastline and 350 kilometers of marked hiking trails make the Emerald Coast, so named because of the nuances of the sea, an ideal place to stay for lovers of sport, hiking and patrimony.

After swimming and invigorating seaside walks, enjoy the small shops and art galleries in the city center and the many restaurants, creperies, bars, terraces ... The Dinard market at 400m (Tuesday / Thursday / Saturday morning) and the covered market (every morning) are renowned for their excellent local products.

Maybe you will be in Dinard during one of its many events: bath of December 31, Dinard Comedy Festival, Nature en Fête, German film week, competition of elegance (cars), fireworks, international music festival, jumping international, clearance sale, Dinard Film Festival ...